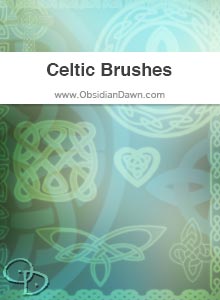 Custom Shapes: 35
Compatibility:
Photoshop 7, CS-CS6, CC
Photoshop Elements 2+


Description: Celtic knotwork designs in a vector style. Includes all shapes of knotwork — circles, squares, celtic crosses, borders, lines, and more!



Download the image pack (for those without Photoshop & GIMP)
Random Photoshop Tip: You can zoom in and out and move your view of the image around while applying a Transformation. This will help you make sure you get it just right!