A set of Photoshop & GIMP brushes composed of various types of clouds. These are all extremely high resolution, and taken from personal photographs. Average size is 2100 pixels.
These mostly consist of plump cumulus clouds.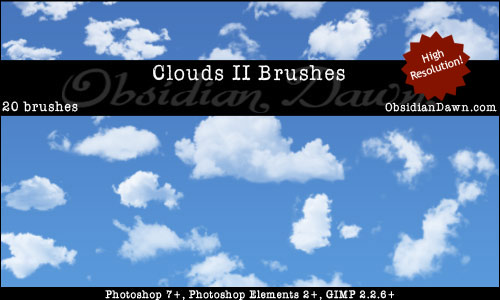 Be sure to also check out our original Clouds & Mist Photoshop & GIMP Brushes!
Programs: Photoshop 7+, Photoshop Elements 2+, Gimp 2.2.6+
Brushes: 20
Size: 15.4MB



Download the image pack (for those without Photoshop & GIMP)