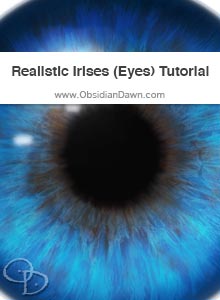 Compatibility:
Photoshop CS-CS6, CC
Photoshop Elements 3+
GIMP 2.2.6+


This tutorial will explain how to use my Iris Parts brushes to create realistic looking eyes. Great for both paintings and photos!
Make sure you click the "full screen" button and watch this at a high resolution, so that you can follow along!
Things you'll need: