A set of Photoshop & GIMP patterns composed of various flames & fire textures. They are entirely seamless, and they're all very high resolution.
Be sure to check out our Flames Photoshop & GIMP Brushes and our tutorial on creating realistic looking flames!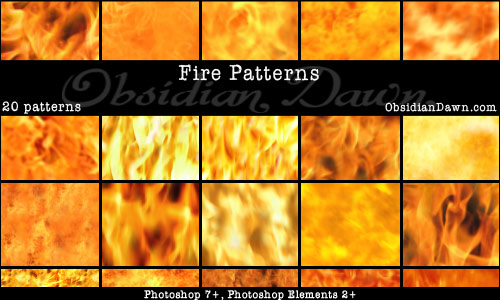 Warning: This is a big download – 90MB!
Programs: Photoshop 7+, Photoshop Elements 2+
Patterns: 20
Size: 89.4MB



Download the image pack (for those without Photoshop & GIMP)