Still working on painting that book cover & its promotional images, hence the slow updates. Things will start picking up around here again now, though.
This is a set of Photoshop Custom Shapes composed of various flower shapes in vector designs.
These are also available as Flower Vectors Photoshop & GIMP Brushes.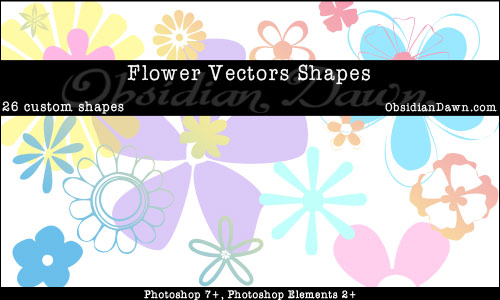 Programs: Photoshop 7+, Photoshop Elements 2+
Brushes: 26
Size: 108KB



Download the image pack (for those without Photoshop & GIMP)