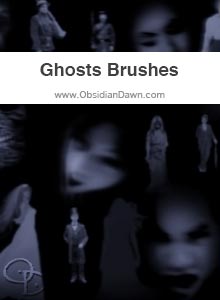 Brushes: 27
Compatibility:
Photoshop 7, CS-CS6, CC
Photoshop Elements 2+
GIMP 2.2.6+


Description: Various ghostly images. Includes both faces and figures. Some are scary looking, others just standing there, some with flowing gowns and hair, others with vintage clothing and poses, some soldiers, children, brides, and more!



Download the image pack (for those without Photoshop & GIMP)
Thanks to almundena-stock and glo-stock-vintage from deviantArt for allowing me to use some of their stock images for a few of these brushes!