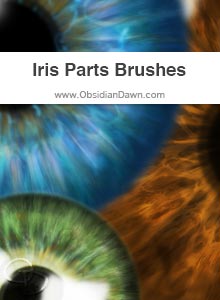 Brushes: 32
Compatibility:
Photoshop CS-CS6, CC
Photoshop Elements 3+
GIMP 2.2.6+


Description: Rings, striations, and various other effects that you can put together to create a realistic looking iris. Includes a base layer for the basic eye color, various layers for adding rings of color, some brushes to add imperfections, striations (the ridges and "burst effect" look that you see on irises), pupils, and even reflections of light.
Check out the tutorial on how to use these here!
High Resolution!



Download the image pack (for those without Photoshop & GIMP)