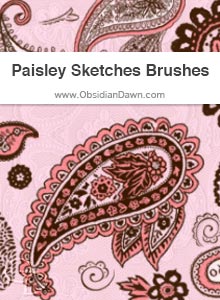 Brushes: 29
Compatibility:
Photoshop 7+, CS-CS6, CC
Photoshop Elements 2+
GIMP 2.2.6+


Description: Various sketched paisley elements — paisley shapes, as well as the little ornaments and embellishments that you'll frequently find accompanying a paisley pattern for creating your own paisley designs. See the tutorials linked below to learn how to scatter them about using brush settings or use them in multiple colors.
High Resolution!



Download the image pack (for those without Photoshop & GIMP)