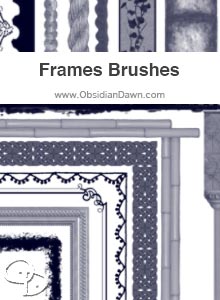 Brushes: 28
Compatibility:
Photoshop 7, CS-CS6, CC
Photoshop Elements 2+
GIMP 2.2.6+


Description: Various frames and borders. This set was made for Photoshop Support. You can view all the information about the brush set on their site, as well as a tutorial that explains how to make the most of some of the brushes!
Go now to the Frames & Borders Photoshop & GIMP Brushes on PhotoshopSupport.com!