Obsidian Dawn has been one of the most popular websites for finding free Photoshop brushes for almost 10 years. There's also patterns, images, tutorials, and Photoshop Custom Shapes available. It is run by just one person — Stephanie. I personally designed and created everything on this website.
All that I ask in return for the usage of these resources is credit, which is explained in the terms of use.  I also provide commercial licenses, for those that don't have the option to (or simply don't wish to) credit me.
Obsidian Dawn been featured in lots of magazines, some of which are listed below:
Adobe's Proxy Magazine
Photoshop Creative Magazine
Kamera Och Bild (Swedish Magazine)
Creative TECHniques Magazine
Photoshop Elements Techniques Magazine
Advanced Photoshop Magazine
Photoshop User Magazine
ImagineFX Magazine
Digital Scrapbooking Magazine
Additionally, Obsidian Dawn resources have been featured on several book covers, CD covers, etc. I've sold commercial licenses to AT&T, HBO, Electronic Arts, Mattel, and many others!
Below, you'll find a small description of each of Obsidian Dawn's resources.
Brushes
Brushes are made to be used in specific graphic design programs, like Photoshop or GIMP.  They work much like a rubber stamp would, in that you pick a color that you want the brush to be painted with, click once on the canvas, and voila!  Whatever design the brush was made to be will show up on the canvas in that color, just like if you were to dip a rubber stamp into a colored ink pad and press it to a piece of paper.
I currently offer brushes for Photoshop, Photoshop Elements, and GIMP.  You may read about how to install Photoshop brushes in this tutorial.
Images
Images are all kinds of things, from stock images and textures to transparent PNGs that already have their backgrounds removed and are ready to be used in your favorite graphics program.
Patterns
The patterns are designed to be used in Photoshop and Photoshop Elements.  (There are plugins out there that will let you use them in GIMP, as well.)  They are seamless textures that, when applied, tile together seamlessly and cover the desired area with the pattern.  The file sizes can be quite large, however.
I have put together a tutorial that explains how to install and use Photoshop patterns.
Shapes
Custom shapes are made to be used in Photoshop and Photoshop Elements.  Shapes are as close as Photoshop gets to vectors.  As such, the file size is very small compared to brushes, and the custom shapes can be resized to be as large or as small as you wish, without any loss of quality.
Tutorials
Tutorials explain how to do things in a specific graphics program.  Most of our tutorials have something to do with making the most of resources like brushes, patterns, shapes, etc.
Stephanie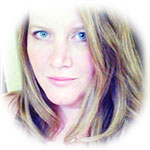 Hey there! I'm Stephanie, and I run Obsidian Dawn. I'm a military wife, and I run this website while I follow my hubby all over the world.
I founded this website on the idea that professional quality resources could be available to everyone, not just people that are willing to pay the big bucks for them. So, everything here is free and available for download to anyone and everyone. That way, if you're just playing around, you can still have access to professional quality stuff. However, if you're not "just playing around" and you need commercial licenses, they're available. This is my good deed to the digital design industry – I'm just taking this on faith, so please don't let me down!
I'm also a digital artist. Please feel free to check out my artwork and illustrations!
Thanks for stopping by!