A set of Photoshop & GIMP brushes composed of hearts, hearts, and more hearts.
Be sure to also check out our newer and larger Hearts II Photoshop & GIMP Brushes set!
Includes: heart clusters, hearts with arrows, broken hearts, heart borders, heart "bar" dividers, lacy hearts, flowered hearts, and even hearts made up of hearts!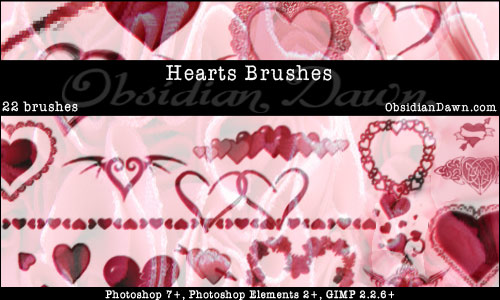 Programs: Photoshop 7+, Photoshop Elements 2+, Gimp 2.2.6+
Brushes: 24
Size: 620KB



Download the image pack (for those without Photoshop & GIMP)